There has been a steady growth in the use of third party contract manufacturing organizations in the production of drugs, nutritional supplements, and other pharmaceuticals. Sriya Life Science industry has grown in leaps and bounds in recent times. In order to meet this ever-increasing demand, the number of contract manufacturing organizations has increased. Over the past decade, the life science industry has consistently relied on subcontractors to meet their manufacturing requirements.
There are many tablet Third Party Contract Manufacturer in the market that literally have no production infrastructure and rely solely on outsourcing manufacturing work on a contract basis. Some also use these outsourcing companies because they are much more affordable and allow you fast delivery. Since production is their main strength, they meet the deadline and finish production work on time.
Some tablet manufacturers also have manufacturing units installed around the world. They provide production support at the grassroots level with their local production units. These third party contract exporter also depend on contract manufacturers to complete their in-house facilities. These tablet outsourcing organizations have additional capacity and use specialized technology focused on rapid and profitable production. Therefore, regardless of the size of the tablet manufacturing company, its scope and productivity can be improved with the help of a quality contract manufacturing company.
The world's leading pharmaceutical manufacturers as well as smaller manufacturers need the help of contract manufacturing in order to meet demands and manage their expenses. Each tablet manufacturing company has its own strategy for using an outsourcing company. They can easily benefit from the expertise and high level of quality of contract manufacturers and also keep their brand strong.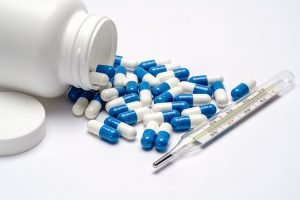 Finally, to understand the popularity of outsourcing in the life sciences industry, studying the "cost" factor is very important. Third Party Pharmaceutical Manufacturer in India  and around the world are focusing on the cost factor and learning how to save on their expenses through outsourcing. They don't have to spend a lot on their infrastructure, maintenance, and other aspects of production, as the contract manufacturing organization is well versed in this regard. They are well engaged in the process of producing drugs and other products in the form of a cycle that takes care of the essential aspects of manufacturing, tablet packaging, labeling, etc.
You have to be sure that the outsourcing company you choose to manufacture tablets delivers quality every time. It must have an approved facility and must comply with the standards and regulations established by the health authorities of a region.