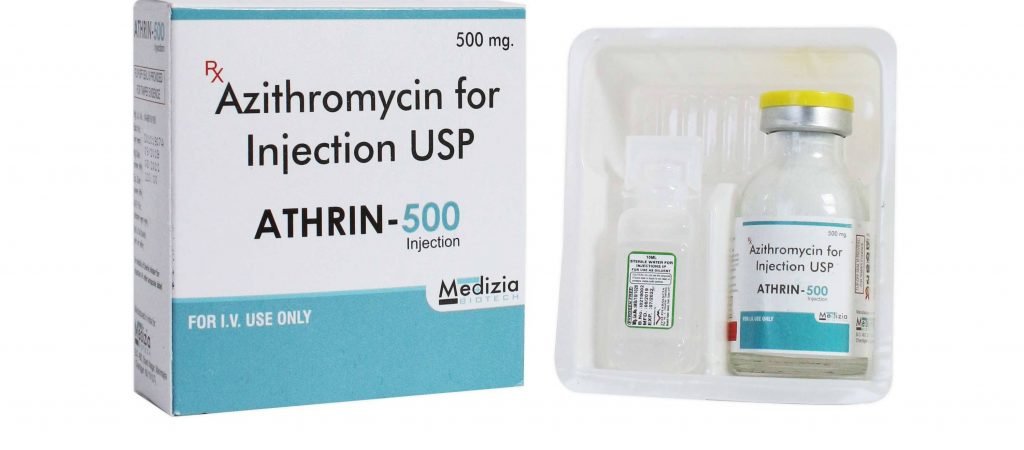 Azithromycin (athrin) bulk drug exporters export pharmaceutical products worldwide. Azithromycin is available in tablets, suspension, and extended-release suspension from Indian sources. The active ingredient Azithromycin is also available as an intravenous solution and eye drops.
Azithromycin is an antibiotic that can be used to treat infections of the respiratory system, the throat, the sinuses, and the skin.
It can also be used to treat infections of the chest and urogenital tract.
Sriya Life Science is one of the top-rated Azithromycin manufacturers in India, with a large network of wholesalers and exporters.
Azithromycin is an antibiotic that kills bacteria and inhibits them from reproducing. As a result, there has been a considerable reduction in infection.
Usage
The following ailments have been found to benefit from it in terms of prevention, control, treatment, and improvement:
Throat and respiratory tract infections
Various forms of skin diseases
Infections of the urogenital tract
Pharmacology and the Mechanism of Action
It eliminates the bacteria and prevents them from reproducing, reducing the symptoms.
Azithromycin suppliers and exporters like the 250mg and 500mg varieties because they are the most popular among doctors.
Side-effects
Here are some of the most prevalent medication adverse effects. If any of these symptoms persist and worsen, they must be immediately reported to a physician.
fatigue
Stomach cramps
Nausea
abdominal discomfort
Hands and limbs feel pricked
Numbness
Joint ache
In the blood report, there are several abnormalities.
Gases
Rashy skin
Dizziness
Precautions
It is critical that Azithromycin wholesalers in India are aware of the potential side effects of the medicine. These details should also be communicated to medical professionals.
If the drug has a history of allergies, doctors must be aware of it. They should also be aware of any pre-existing illnesses or medical problems, such as pregnancy.
If there is a planned surgery, the doctors must be informed. Conditions like decreased liver function or pseudomembranous colitis must be disclosed ahead of time.
The medicine should be taken exactly as prescribed by the doctor. The dosage is determined by the intensity of the problem.
If an abnormal symptom persists or worsens, the doctors must be notified.
Unless it is unavoidable, the medicine is not suggested for pregnant or breastfeeding women.
We can cater to business inquiries from the following geographies as Azithromycin Tablets Exporters: